Give, and Give Gluten-Freely to Food Banks This Holiday Season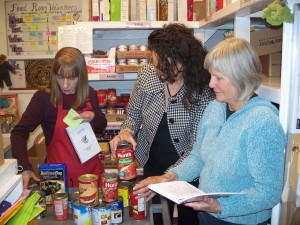 By Marisa Voorhees, the FSFoodie and Dee Valdez, Gluten Free Dee
Thanksgiving is quickly approaching, followed by numerous end-of-the-year celebrations. Whether you celebrate Christmas, Kwanzaa, Hanukkah, Festivus, or something (or nothing) else there is one tradition that we all share at the end of the year. Food, and lots of it.
If you're on a special diet – such as gluten-free, dairy-free, GFCF, nut-free, egg-free, diabetic, etc. – you've probably been thinking about your holiday menu for a few weeks now and also thinking about the effect this special diet is going to have on your food budget. Ouch. Did you know a gluten-free diet can cost up to 400% more than a standard American diet? Sure, those gluten-free goodies are pricey but the extra cost is worth it to know you can enjoy a holiday without stomach pains, allergic reactions, and misery.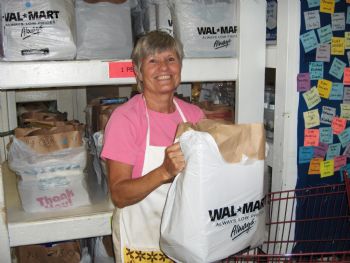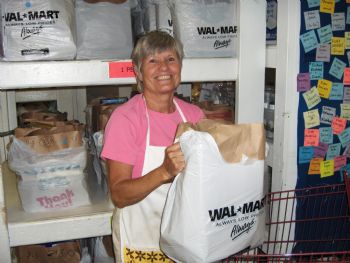 You've figured out how to cover the expenses to serve your family a good meal, but have you stopped to think about those families who are dependent on food banks? They don't get to shop the same way we do, and they certainly don't have the extra cash needed to afford a special diet. The good news is that, with food bank donation boxes popping up everywhere, you can quickly and easily play an important role in solving this holiday challenge.
Gluten Free Dee and I became fast friends earlier this year thanks to Twitter and our shared passion of gluten-free food banks. While I had only had the idea, Gluten Free Dee had already put her dreams into action. Back in 2009, she founded the National Gluten Free Food Bank Movement and partnered with the House of Neighborly Service in Loveland, Colorado to establish the very first gluten-free food bank.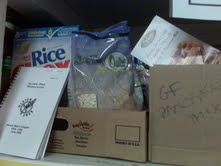 She's been on a mission ever since to spread the Movement nationwide and increase awareness among individuals and encourage companies, large and small, to donate foods for those on special needs diets. She's continued to partner with food banks in Pittsburgh (where 6 gluten free food banks have been established) and those in more than a dozen other cities with a gluten free section somewhere in process.
In Dee's world, the more the merrier. She recently shared her story in the Oct/Nov issue of Living Without and offered tips on how others can partner with the food banks in their city to provide more gluten-free and special diet foods on the shelves.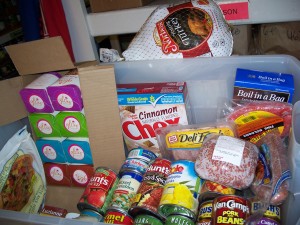 We're both so passionate about giving to food banks but we imagine we're not the only ones who have something to say about this topic. So, we're excited to announce that as the holidays kick-off, we're hosting a blogging series to raise awareness and encourage thoughtful (read: special diet) giving to food banks.
We want to invite our blogging friends to participate, too. Do you have a topic on food bank donations, a recipe you can make with food bank donation items, or a story about a past food bank experience that you want to share? Then we want to hear (and post) it! Leave us a note in the comments section so that we can connect with you.